Sylvie has been adopted!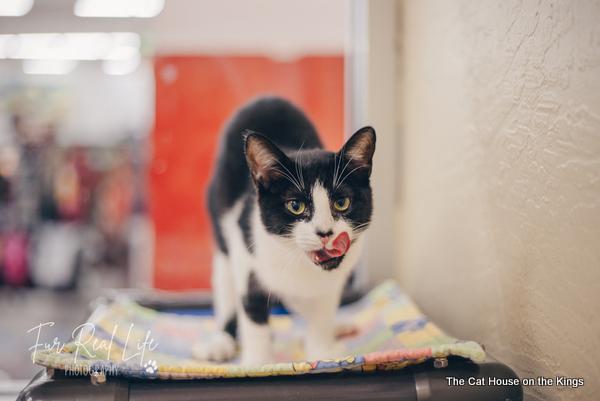 Meet Sylvie, a pretty tuxedo coated kitty with big eyes and a cute pink nose. She is part of a litter of kittens found with their mama living in an oven at an abandoned apartment. Once rescued and moved into a foster home, Mama Fiona raised these kittens well and they are all now ready for adoption. Sylvie is a bit timid and shy at first until she feels safe and secure in her environment and with her human(s). Once she has adjusted to the world around her, Sylvie is happy to get some snuggles. Sylvie is good with other kittens and cats. Sylvie will not do well with children. She is very frightened by dogs and requires a home with no dogs.
Sylvie is ready for her own safe, secure and loving forever family.