Rosie has been adopted!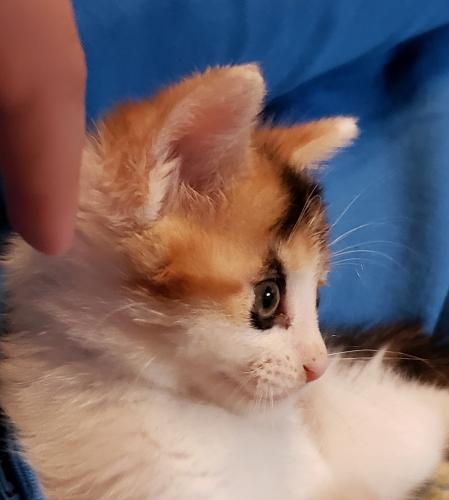 This Calico cutie is called Rosie. She is part of a litter of kittens found with their mama living in an oven at an abandoned apartment. Once rescued and moved into a foster home, Mama Fiona raised these kittens well and they are all now ready for adoption. Rosie was mama Fiona's "baby" and as a result, turned out to be super loving and cuddly. She is a playful and enjoys dangly toys. Rosie is good with other kittens and cats as well as children. However, she is very wary and nervous around dogs and would do best in a home without dogs.
Pretty and sweet with a gorgeous, classic calico coat, Rosie is now ready to join a forever home.