Kitten 22361 (Stacy)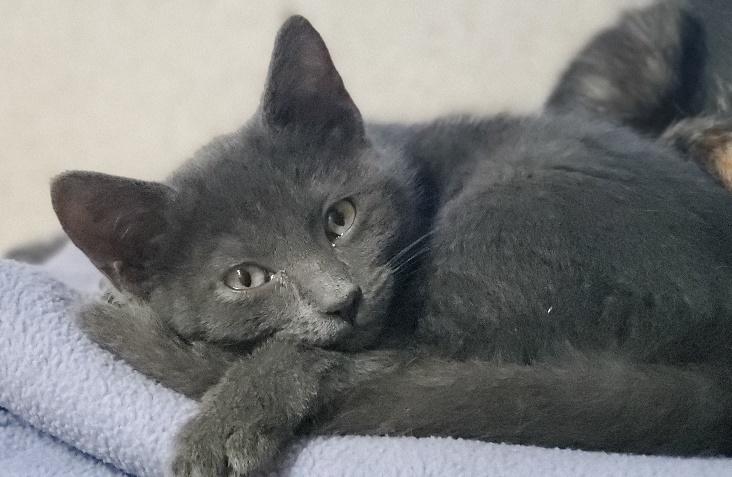 This is Kitten 22361! She is a petite adorable doll who is full of spunky energy and loves interactive play with her play mates, especially with wand toys, anything that rolls, and springy toys. When it's time to relax, this sweet sprite is a champion snuggler! She's curious about the bigger cats and everything else, warming up quickly to new voices and situations with no time at all. Whatever you're occupied with, she will happily oversee in case her assistance is required! She's precious in every way and just waiting to light up your world and cuddle up in your loving arms! Perfect love bug Stacy hopes you choose her!
Please note:
Kitten 22361 (Stacy) is shown as a Russian Blue Mix based solely on her appearance. We rarely take in purebred animals, so virtually all of them are a mix of several breeds. Do not make an adoption decision based only on our breed designation, especially if you are concerned about allergies.