Rihanna's adoption is in progress!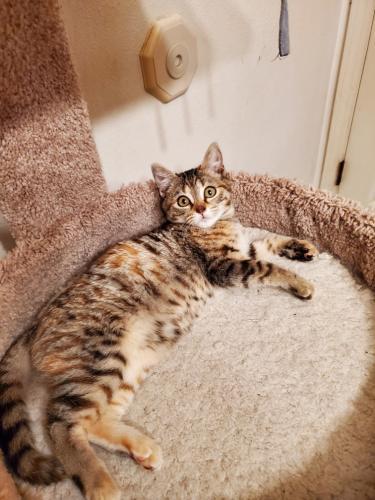 Just look at the beautiful coat on our superstar Rihanna! And like her namesake, our Rihanna prances around, strutting her stuff! She likes to be in charge of her siblings and her world! This girl knows what she wants and is not afraid to get it whether it be a tummy rub, a snuggle session or playtime with her siblings. Rihanna is a beauty inside and out. Won't you bring her home today?
Rihanna's reaction to adult cats, dogs and children is unknown.