Mom Cat 22897 (Tia) is a sanctuary resident.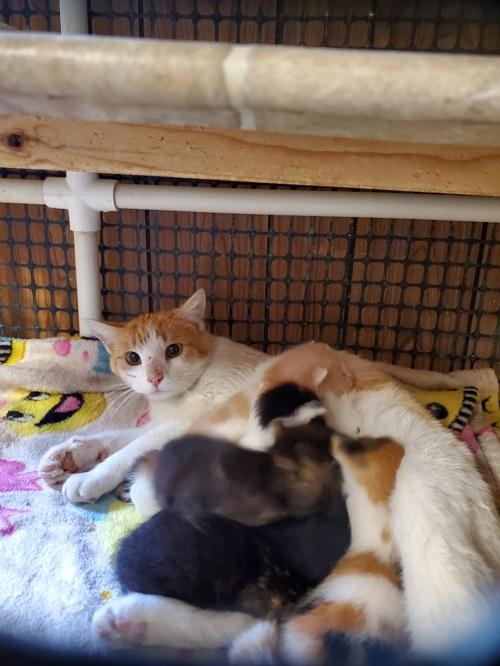 Female
Domestic Short Hair
Orange and White Orange and white
2 years old
This not so friendly mom arrived to The Cat House with her litter of kittens. All the kittens have found homes, except for Momma Cat, she'll live the rest of her life at The Cat House. She doesn't mind cats, but she's deadly afraid of people. A sponsor Tia would be great.