Kitten 22961 (Kelvin)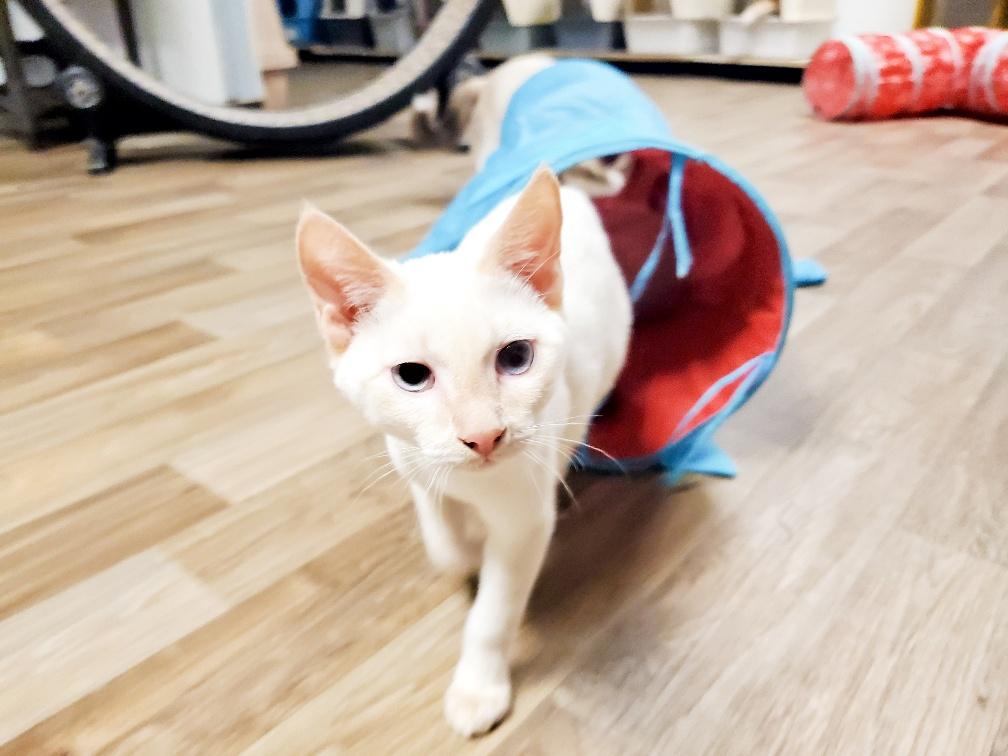 Hollywood-handsome Kelvin was rescued from an apartment complex site and has fully embraced the good life of a soft, warm bed, plentiful food, and the nurturing love of his foster home. He has been building confidence with lots of affectionate and patient TLC and will do best in a forever home with people who will continue building his sense of security. He does seem to be okay with well-behaved dog. Could Kelvin find great affection and tender patience in the circle of your forever love?
Please note:
Kitten 22961 (Kelvin) is shown as a Siamese Mix based solely on his appearance. We rarely take in purebred animals, so virtually all of them are a mix of several breeds. Do not make an adoption decision based only on our breed designation, especially if you are concerned about allergies.