Pan is available for adoption at our Blackstone Ave Petco Adoption Center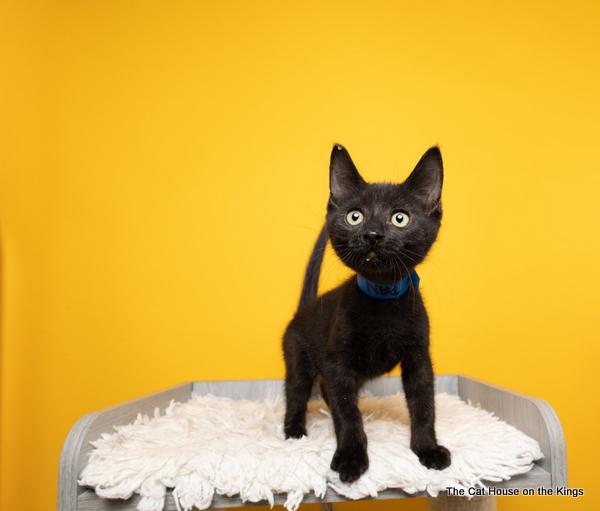 Male
Domestic Short Hair
Black
13 weeks old
This ball of inky fluff is precious Pan. He's as gentle and sweet and bright-spirited as he is handsome and
glossy, a cuddler through and through who loves snuggles and tummy rubs and snacks in equal measure! With 
three happy siblings it's no surprise this darling boy enjoys all the bouncy pouncy fun their playtimes cook 
up. But his nature is too affectionate to pass up any chance to get some loving from his foster mom, even in 
the middle of a romp! Such a perfect little housepanther is sure to bring abundant joy to a forever family 
who adores and protects him. Could Pan be the sweet onyx treasure for you?