Mariposa is available for adoption at our Blackstone Ave Petco Adoption Center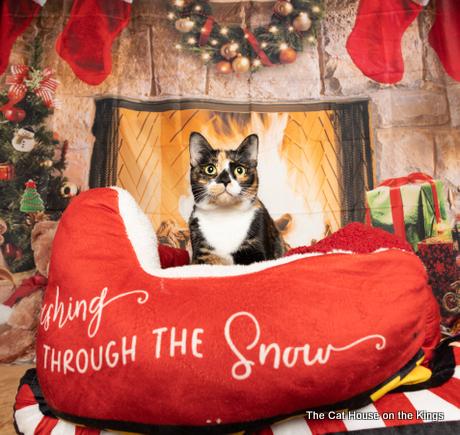 Meet Mariposa. She is a beautiful, young mama cat with a unique, calico colored coat. Mariposa has just finished raising her litter of 5 kittens and is now ready to let them go to forever homes. She has been a perfect mother cat, very protective of her babies and always ready to keep them safe. Once she knows that her kittens are safe and secure, she has a sweet and friendly personality with a great purr. She will rub against her foster human when seeking affectionate attention. Mariposa has not been exposed to dogs. She will do best in a home with no small children and with an experienced cat owner. She has been exposed to other cats in her foster home and does ok with some of them but we think she would do best as an only cat or in a home with maybe only one other cat that would ignore her. Mariposa has been a wonderful mama cat but it is now time for her to enjoy the benefits of a forever home where she will receive the love, care and attention that she truly deserves. If you are looking for a young cat who is playful and loving but without the craziness of a kitten, please consider Mariposa as a forever companion.
Please note:
Mariposa needs a home with no young children.