Kitten 23245 (Rosalinda) is not ready for adoption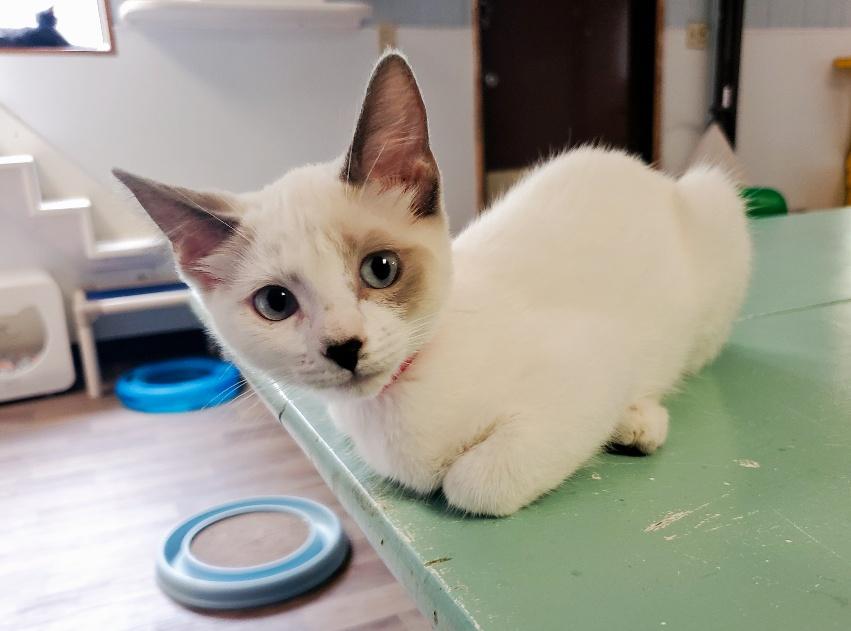 Rosalinda is a sweet girl who is a bit timid around people but she grows braver and more confident every day! She's outgoing and active, and enjoys playing with her siblings, her cat tree, and every toy she finds. She sleeps on TOP of her siblings and once she gets to know you she's a cuddler with her humans. She loves Friskies Party Mix treats. She's blended right into the play room. She won't last long, so apply today.
Please note:
Kitten 23245 (Rosalinda) is shown as a Siamese Mix based solely on her appearance. We rarely take in purebred animals, so virtually all of them are a mix of several breeds. Do not make an adoption decision based only on our breed designation, especially if you are concerned about allergies.