Cat 23256 (Beans)'s adoption is in progress!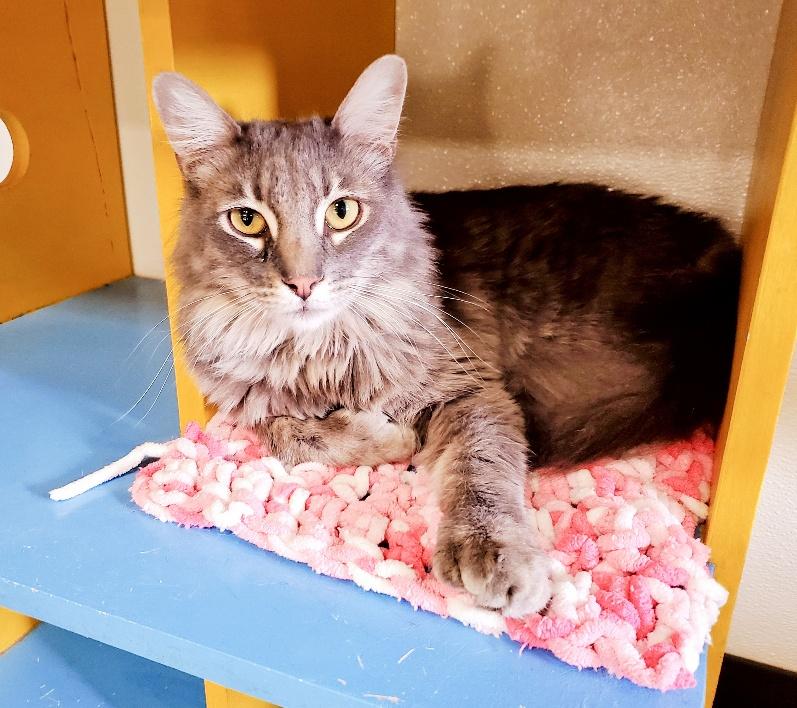 Beans is a sweet and fun-loving boy with a beautiful long grayish coat & he is ready to be the happy new addition in a great forever home of his own! All he needs to make his dream come true is a loving family to recognize his playful, friendly, affectionate, irresistible personality! Rolling jingle bell balls, dangling feathers, crinkly toys, even empty boxes keep him cheerfully romping and stomping! He has been around other kittens and cats! He can be a little cautious until he has a chance to check out the what where and who of new situations. He's an intelligent big guy with extra digits on his front paws won't last long, so please apply today!
Please note:
Cat 23256 (Beans) is shown as a Maine Coon Mix based solely on his appearance. We rarely take in purebred animals, so virtually all of them are a mix of several breeds. Do not make an adoption decision based only on our breed designation, especially if you are concerned about allergies.
Cat 23256 (Beans) is polydactyl.