Totter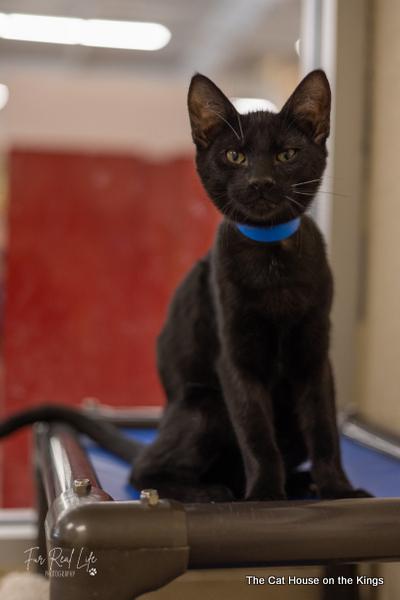 TOTTER and his brother TIGGER TIGER were rescued from animal control where, sadly, they were scheduled to be euthanized. These are great kittens who have thrived in foster care. Happy, playful, energetic and super loving describe these sweet boys. Totter and Tigger Tiger play very well together and love each other so much. They are a bonded pair and need to be adopted together. The kittens are good with other cats. Their reaction to dogs and young children is unknown. TOTTER is listed as a special needs kitten because he has a mild case of Cerebellar-Hypoplasia. (https://vcahospitals.com/know-your-pet/cerebellar-hypoplasia-in-cats). However, this does not slow him down much at all. He runs, plays, climbs the cat tree and uses his litter box. His foster Mom says he is a very confident kitten who will let you hold him like a baby in your arms and run up to you for love and attention. If you are looking for a pair of bonded kittens and have a little extra love and kindness in your heart to accommodate any special needs for Totter, please consider this wonderful pair. They will truly warm your heart and bring joy to your home.
Even though Totter and Tigger get along great together we would be willing to separate them to the right home, Totter is such a sweet loving boy, who loves to sit in your lap and give lots of love.
Please note:
Totter is a Special Needs cat.