Flower has been adopted!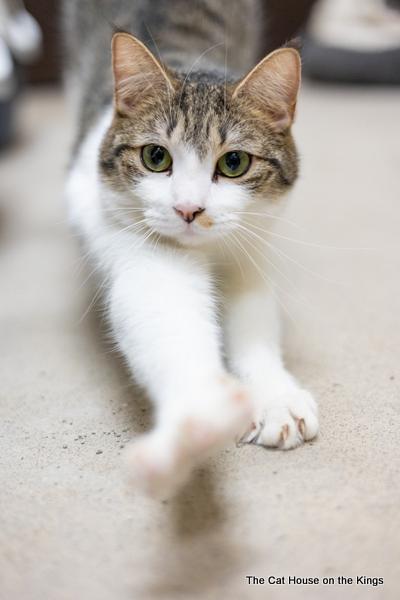 This little summer Flower is a sweet girl, that is looking for a family that has lots of love to give. Though she is shy at first once she knows your her person she will purr when you call her, and she sees you.
Little flower and her liter mates were rescued off the streets, and have been flourishing in our adoption center while waiting for her forever home to let her bloom. She has been exposed to other kittens, and adult cats however no dogs or children as of yet other than the kiddos that come into the adoption center to visit.
Flower has the softest coat, and loves her chin scratched once she knows she can trust you.
If you and your family are looking for a Flower to watch grow with this girl could be a good addition, she just needs a little extra love, patience and extra water and sunshine to become the beautiful Flower she is becoming!