Kitten 23630 (Rigatoni) has been adopted!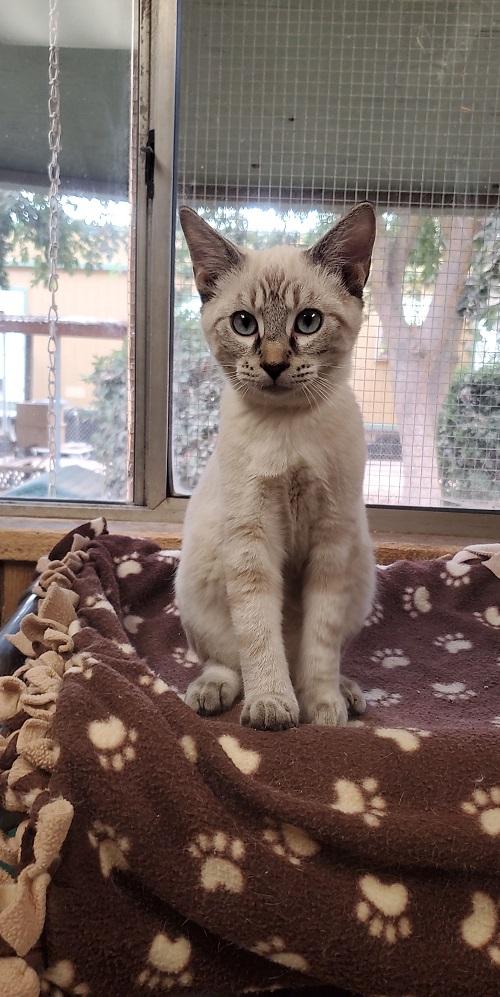 Hollywood-handsome Rigatoni would love to be your fuzzy wuzzy heartthrob! Gorgeous as he is, it's his deeply affectionate purrsonality that will win the hearts in a great forever home where this darling boy will be a pure joy! He loves people and adores attention. He also loves his buddies in the adoption room, who keep the days hopping with plenty of high-spirited playtimes. This silver-tipped, sapphire-eyed sweetheart is the happiest, lovingest cuddlebug ever and will be a perfect gem of a boy in a forever family that will adore him. Bouncing, buoyant lovebug Rigatoni would love to be your treasure!
He does great with cat friendly dogs.