Kitten 23658 (Tamera)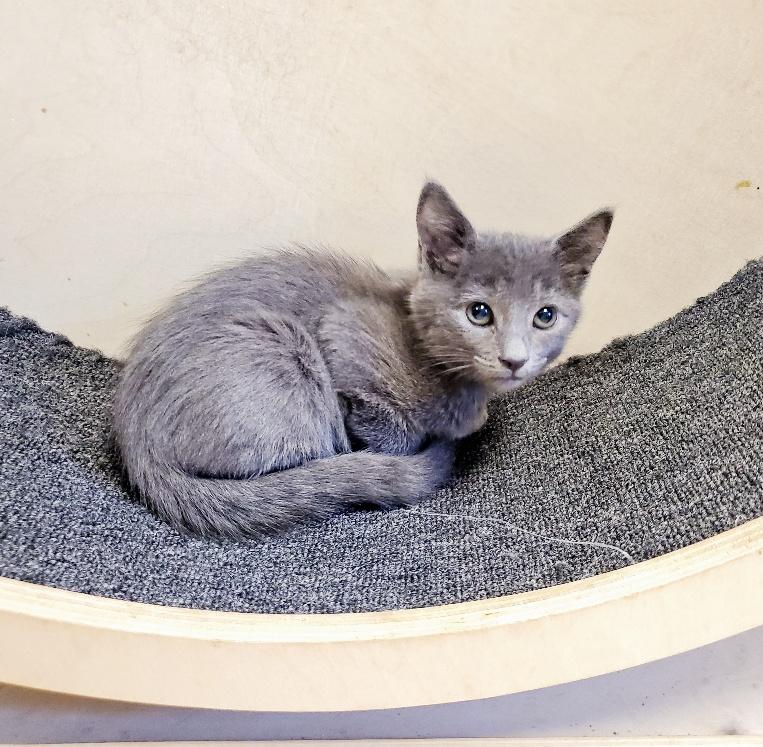 Meet purrbug Tamera, a silky, silvery sweetie as affectionate as she is beautiful! This little doll also gets the blue ribbon for the biggest most soulful eyes and sugar-dusted, picture-purrfect face! She's a lovable little girl who thinks sitting in a welcoming lap is the best treat, though her love of wet food is also high on her list of favorites! She also has gotten along well around other kittens, bigger cats, and super velcro on your legs. When there are little toys or willing playmates, this happy spirited sweetie hops right into the fun and often leads the way in funny explorations and adventures! Tamera is very good at being the little house manager. Precious Tamera would applaud that assessment of her irresistible skills and hopes you do too!
Please note:
Kitten 23658 (Tamera) is shown as a Russian Blue based solely on her appearance. We rarely take in purebred animals, so virtually all of them are a mix of several breeds. Do not make an adoption decision based only on our breed designation, especially if you are concerned about allergies.