Fella has been adopted!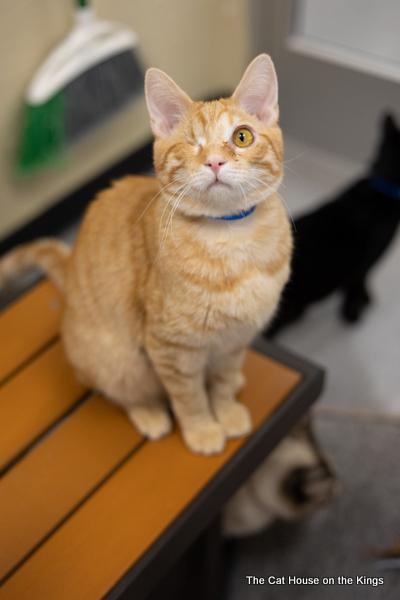 Fella is a furry fellow who, deep down, really sees himself as a Pirate Tabby! This lovable boy lost his eye as a younger kitten, but he bounced back beautifully from surgery and now he's almost as good as new. He sees perfectly well with his remaining eye (and can catch flies like a pro!) but his depth perception is slightly off which makes him seem slightly-less-than-graceful when jumping long distances. (In all fairness, lots of orange boys are wonderfully klutzy cats.) He's a lovebug who enjoys snuggles and cuddles, as well as a playful guy who is either chasing a toy with wild abandon or just ... sleeping. He also didnt mind the foster dog at all. Fells is in fact, a really good at eater and sleeper, separated with brief bouts of playfulness. (Heck, who isn't?) He thinks you should choose him, adopt him, and then give him a nifty name like "One-Eyed-Willy, the Scourge of the Spanish Main!"

* No further medical attention is anticipated for him.