Shadow has been adopted!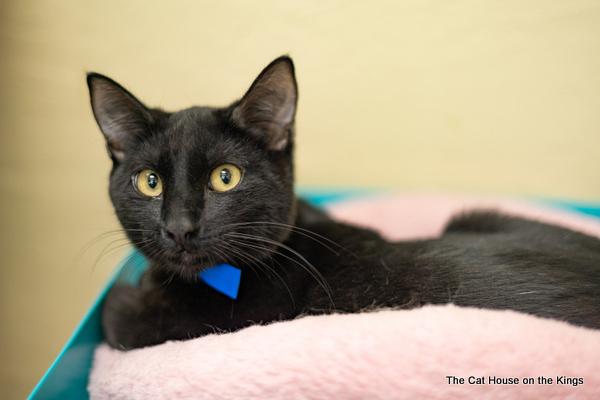 If you are looking for the most playful cat in the world, then Shadow is the cat for you.
He especially likes to play hide-n-seek with his other cat friends in the house. It is fun to watch him hide and wait then when another cat walks by he pounces out and scares them. Although he prefers playing with a Buddy, this guy also loves to be held and petted. At bedtime Shadow is the first of all the cats to get in his cage for a treat. You will not hear another peep from him until morning when it is feeding time. He has a shiny, soft, and beautiful black coat with incredible green emerald eyes. He is dog friendly and one of a kind.