Cat 23853 (Jill) is a sanctuary resident.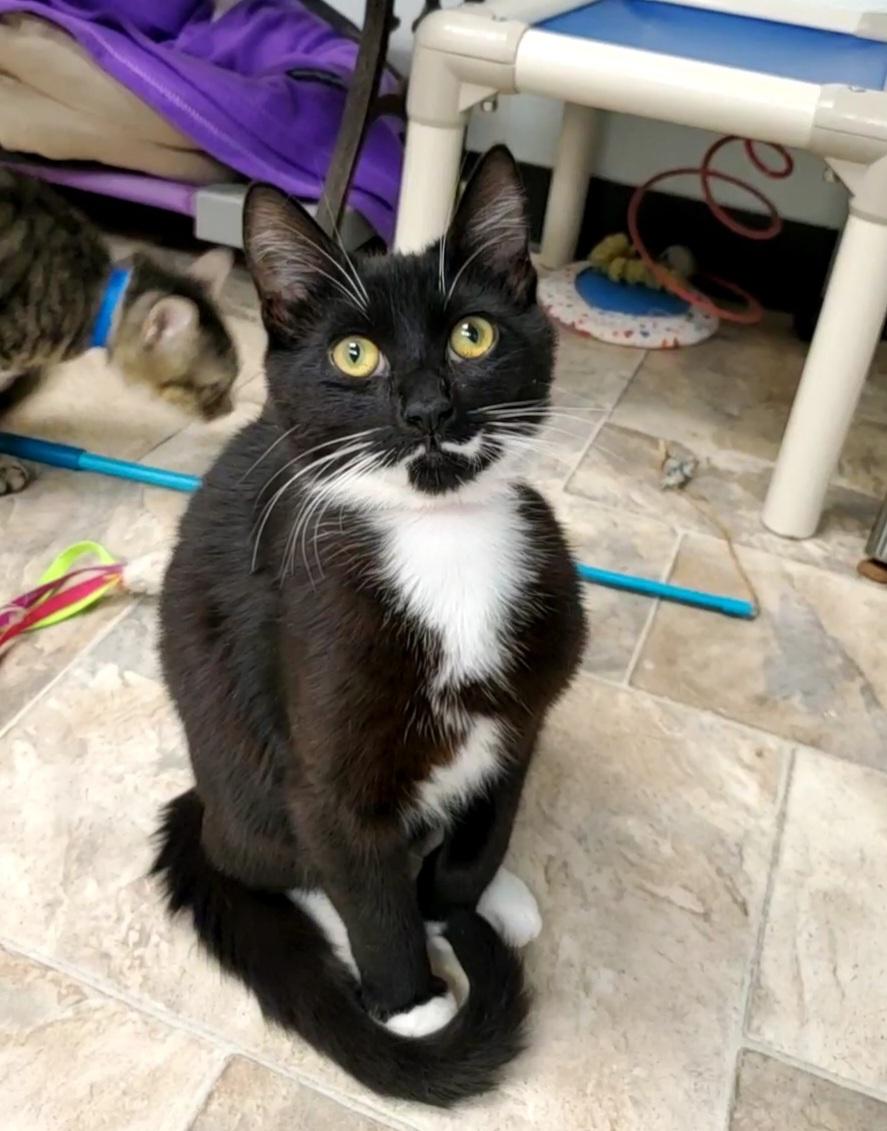 Spunky, out-going Jill and her brother Jack are the only two kittens of the litter. This darling gal has the spirit of someone who is very grateful to be alive and thriving! Her inquisitive nature has her dreaming up lots of happy little playtimes and kitten adventures to entertain herself and her sweet, gentle brother who adores her. She's still figuring out dogs. Every toy is a winner in his book, and ribbons and dangling toys are special favorites to chase! She has a high-five attitude towards life and is especially equipped for it with his amazingly adorabl. She's a perfect tuxedo treasure from her awesome half mustache and set of whiskers to those great big paws! Jill cant wait to delight a great, loving forever family. Maybe a pair of little survivors would be especially sweet!
We had to make space for the tiny kittens and Jill graduated to the property. A sponsor for this sweet gal would be great.