Gracie is available for adoption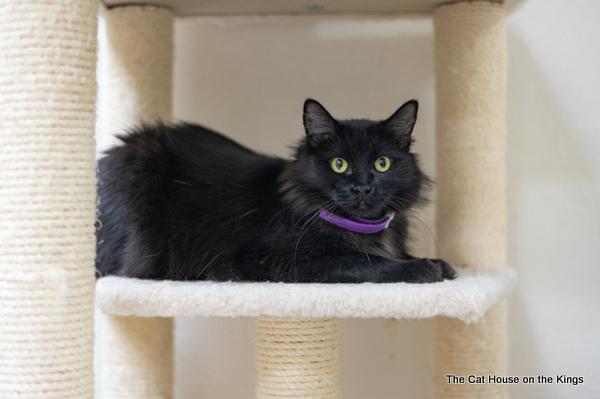 Female
Maine Coon Mix
Black
1 year old
Gracie came to The Cat House with her 4 babies. Little bundles of fluff. She is a great mom, attended to their needs and was protective of them. Gracie has a beautiful, silky, long black fur and fluffy long tail. Her yellow eyes are striking with her black background. Gracie has finally come out of her shell and began showing her true self. She is ready for her forever home. She is a gentle adult who loves to talk. She will need time to adjust to her new surroundings and would do best in a quiet home where she can have lots of attention. She can get over stimulated she will need an experienced cat owner. No exposure to dogs or other cats.
Please note:
Gracie is shown as a Maine Coon Mix based solely on her appearance. We rarely take in purebred animals, so virtually all of them are a mix of several breeds. Do not make an adoption decision based only on our breed designation, especially if you are concerned about allergies.
Gracie needs a home with no young children.