Milo's adoption is in progress!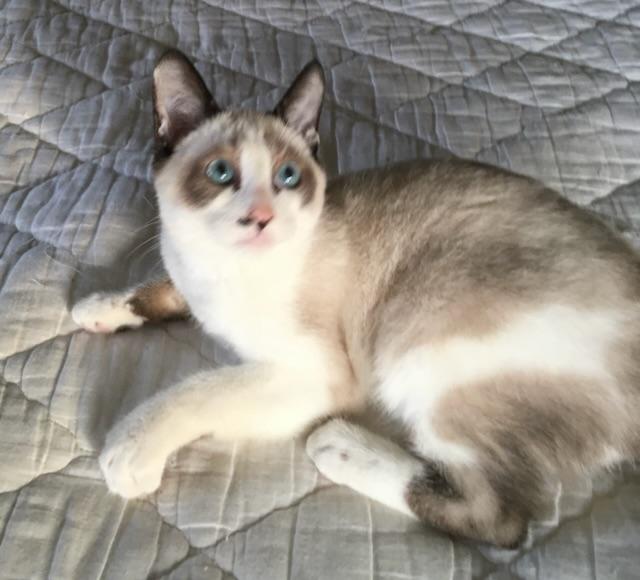 This handsome little masked furman is darling Milo! What a sweetheart he is, full of great affection, with a love of fun too! Behind those big, beautiful blue eyes, his foster mom says he has a deeply loving soul and a yearning for nothing more than the love and security of a home that adores him. Every toy or thing that can be played with is his instant favorite, and this happy lovebug also likes to cuddle up cozily to watch tv! He hasn't been around kids, but he's very good with cats and dogs. He was found hiding alone, cold, hungry, and scared under a house, but quickly settled in to receiving nurturing care and love. He's a darling boy in looks and personality who's hoping to soon be a beloved boy in a wonderful family that treasures him. Could precious masked Milo be your new blue-eyed joy?
Please note:
Milo is shown as a Siamese Mix based solely on his appearance. We rarely take in purebred animals, so virtually all of them are a mix of several breeds. Do not make an adoption decision based only on our breed designation, especially if you are concerned about allergies.