Herbie The love Bug has been adopted!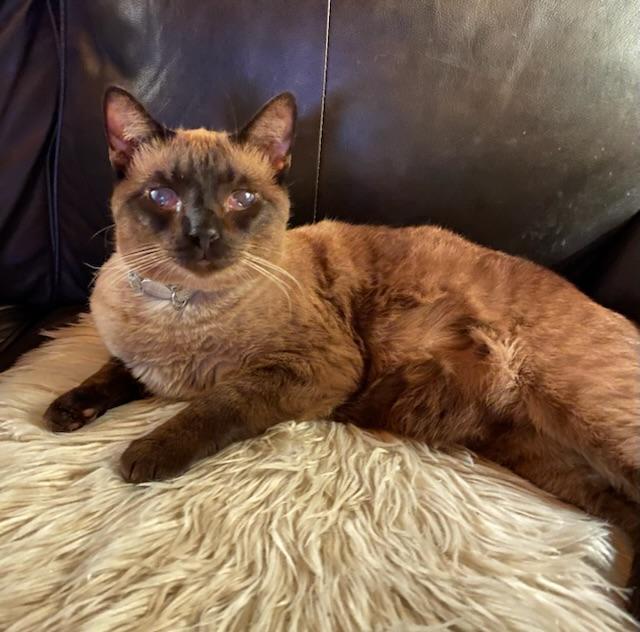 Are you looking for a lovable lap cat love bug? Then Herbie the Love Bug is the beautiful cat for you. Herbie has limited vision due to eye scarring from an untreated infection in his younger days, but it hardly slows him down. He and his brother, Magoo, are completely bonded and they need to be adopted together. (They sleep together, groom each other, and clearly love each other!) They are both great with well-behaved dogs. Herbie is quite playful and can be vocal when he can't find Magoo. He came from a hoarding situation, but he's been fully checked out and he had a dental so his teeth are nice and clean.

Herbie and Magoo are a bonded pair. Please do not apply for one without applying for the other.
Herbie is listed as special needs because of his limited vision. No further medical care is anticipated.