Magoo has been adopted!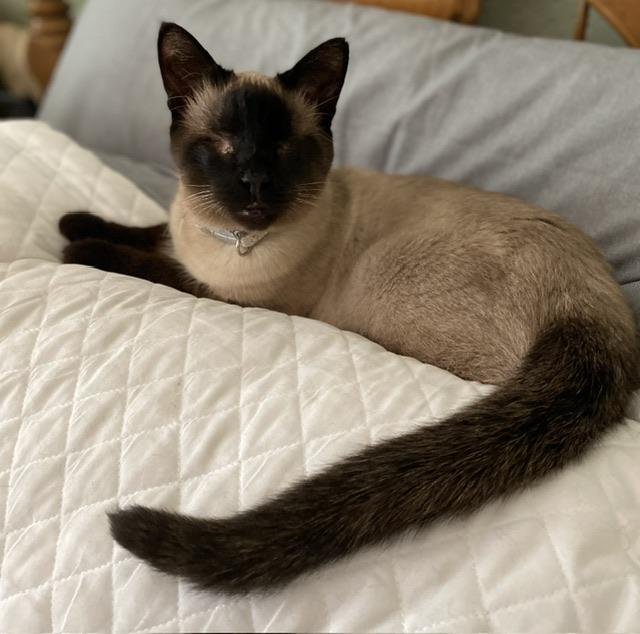 Sweet Magoo is a loving, people-oriented fellow who wants to be petted and to be your constant companion. Even though he doesn't have eyes, he finds his way around well, is quite adaptive and resilient, and isn't bothered by much (not even the vacuum!) He is completely bonded with his brother, Herbie, and they need to be adopted together. They both get along with the well-behaved dogs in their foster home. Magoo isn't particularly meowy, but he has a huge purr. He finds toys and enjoys them thoroughly. He loves to perch on the cat tree!
Please do not apply for Magoo without also applying for Herbie the Love Bug as they are a bonded pair.

Magoo is listed as special needs because he is blind. No further medical treatment is anticipated.