Angel's adoption is in progress!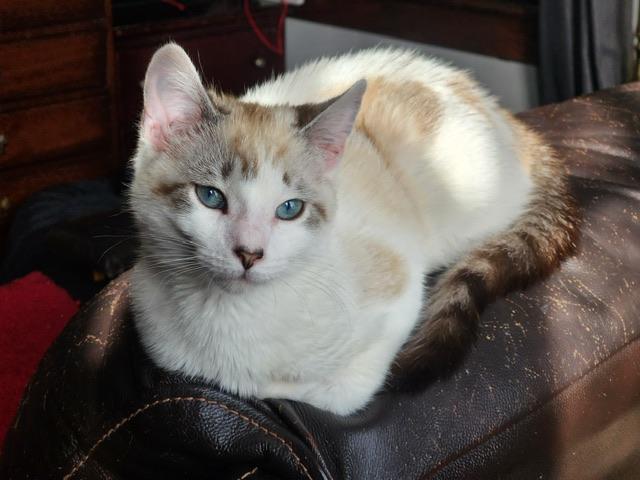 Are you looking for a loving little Angel to share your life. Look no farther than this beautiful blue-eyed lovebug who checks every box for sweetness, hugs and cuddles, sleep snuggling, and fun A happy spirit of play is just one of her gifts, with bouncing and pouncing and chasing little cloth mice and the laser pointer being among her favorites. She's adores her darling foster brother, Lance, and gets a little dramatic playing with other cats, but seems to enjoy them too. She's also been dog friendly. This sweetheart loves any opportunity to curl up cozily in your lap, have her little cheeks and chin rubbed, and purr her big purr, and sleeping with you is the perfect bonus for this affectionate girl! Little heart markings on her satiny nose, beautiful spots within spots against creamy ivory, and those mesmerizing sky blue eyes make precious Angel the prettiest, sweetest, lovingest little dream-come-true. Wouldn't it be dreamy if this doll belonged to you?
Please note:
Angel is shown as a Siamese Mix based solely on her appearance. We rarely take in purebred animals, so virtually all of them are a mix of several breeds. Do not make an adoption decision based only on our breed designation, especially if you are concerned about allergies.