Cat 24229 (Kayenne) is available for adoption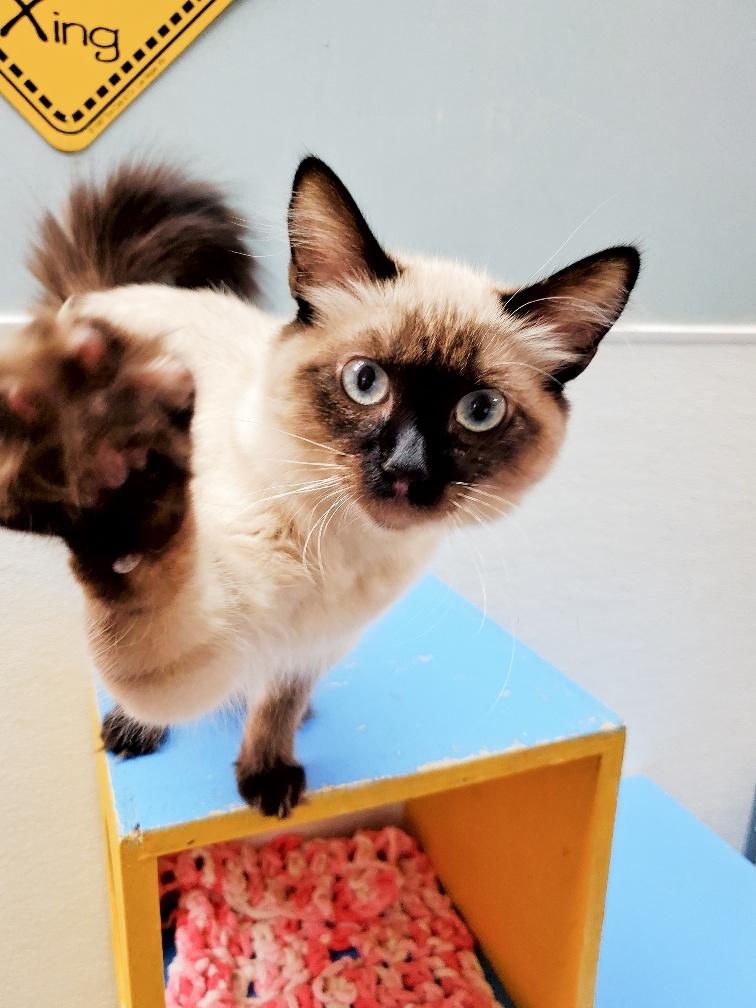 Female
Ragdoll Mix
Seal Point
8 months old
Gaze into her gorgeous sky blue eyes and you'll fall in love with delightful Ragdoll mix! And if a conversations with your kitty girl sounds very companionable, this little darling loves to chat! Her bouncy, buoyant spirit makes her a great playmate, but still adjusting to her roommates. Even though her silky attire is elegant and luxurious, it works just fine for all her spunky antics! It will benefit from regular brushing to keep it fluffed and polished. When her energy winds down she turns into a sweet little diva who loves to be petted and is always happy to listen or talk, as you wish! Precious Kayenne hopes to soon be a beloved addition in a forever home that will adore her. This sweetheart hopes she's the perfect girl for you!
We're still learning her personality, but she may do best as an only cat in the household.
Please note:
Cat 24229 (Kayenne) is shown as a Ragdoll Mix based solely on her appearance. We rarely take in purebred animals, so virtually all of them are a mix of several breeds. Do not make an adoption decision based only on our breed designation, especially if you are concerned about allergies.