Pebbles is available for adoption in an offsite foster home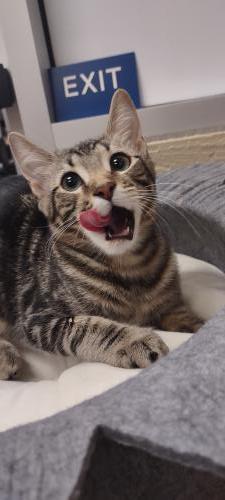 Little Pebbles is just like her name sake she is small but mighty.... been the only girl of the liter and having six brothers that loved to pick on her. She is tough though and knows how to stand up for herself and have fun as the only girl.
Pebbles was the smallest, she loves to jump for any toys, and she'll do that as long as you play with her. Her favorite toy is her laser and chasing that. After all that playing she is super sweet, and ready to take a nappy nap.
If you are looking for a little girl that is done with the boys and ready to be a girlie girl Little Pebbles is the girl for you, and she would not mind one of her brothers to come along.
Please note:
Pebbles is ok with dogs and small children