Kala is available for adoption in an offsite foster home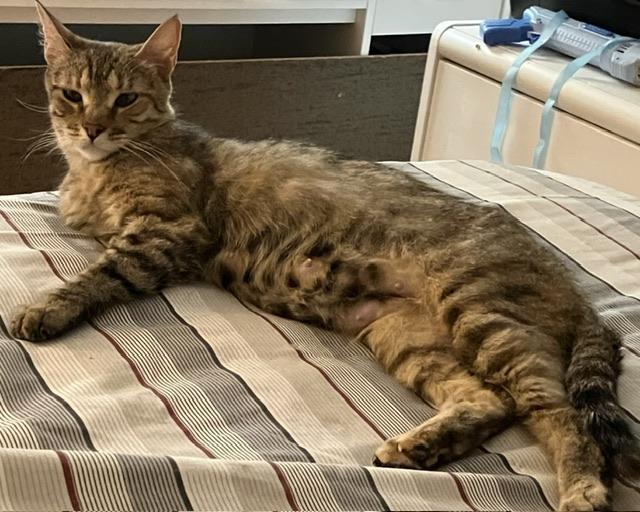 Kala is a sweet tabby that is so affectionate, and has a very calm personality, that will wiggle her way into your heart!
She loves a lot of attention in her current foster home, and would do best in a home that can give her lots of love without dogs around to compete for attention. Kala is a loving mom to her kittens Bamm Bamm, Pebbles, Fred, Dino, and Barney, however she loves her alone time too.
When she is not being the center of attention, she will cuddle up next to you and ask for a head rub with a sweet meow. She is playful, and very well behaved girl that just knows what she wants, all the love and attention she deserves!
She has not been exposed to kids or other cats (other than her kittens), and would do best in a home with no dogs.
Kala will make you smile with her sweet personality, if you are looking for more than one maybe one of her kittens could come along to her forever home.