Mag Pie has been adopted!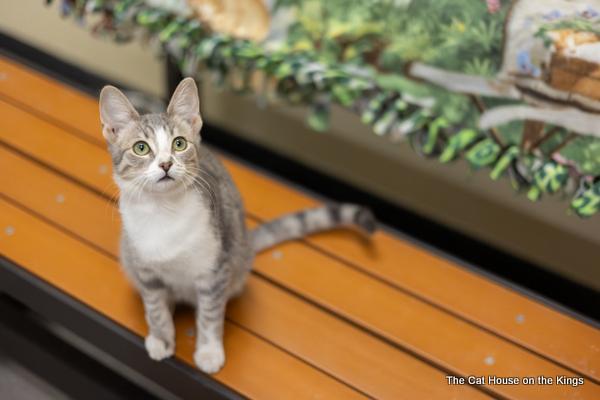 Mag Pie is a precious little girl that is so sweet and calm, not to mention she has the cutest little face how can you resist!
Though she is quiet, she does love a quick tussle with her brother Nebula and chasing her toys. If you really want to make her happy give her a good ear scratch it is her favorite, and her human being near by. She could be a great co worker during the day if you work from home or just looking for a little girl that loves people. Mag Pie has been around other kittens and cats, but no exposure as of yet to dogs or children.
Mag Pie is truly a little princess and expects to be treated as such, spoiled, cuddled and loved forever..... Who does not love a girl that wants to be treated like the princess they are? She would be a great addition to your royal family!