Cheyanne is available for adoption at our Blackstone Ave Petco Adoption Center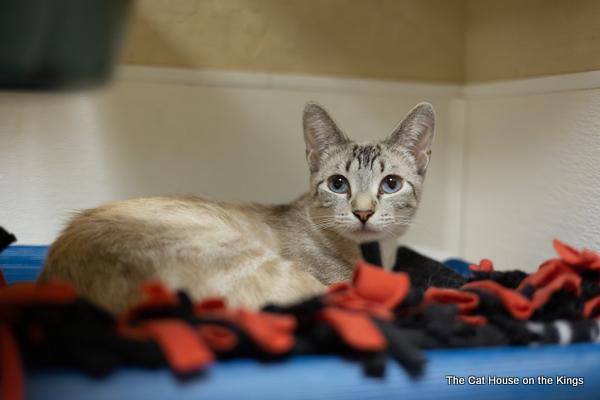 Female
Siamese Mix
11 months old
Seeing this sweet girl with her babies shows how big of a heart she has and love to give... she is an outstanding mom and is looking to find a forever home that can return all the love she has to give.
She is a mom so at first she is a little shy as she is use to protecting her liter but if you give her some pets and show her patience she will warm right up to you and return the affection. Cheyenne will also tell you all about her love for you or what she is thinking becuase she loves to talk.
Cheyenne would prefer a quiet home without kiddos and maybe would do ok with calm dogs, however she has not been exposed as of yet.
If you have a huge heart she would love to bring one of her babies with her, plus she would help take care of the kittens or kitten....... If not she is ok with the single life!
Please note:
Cheyanne is shown as a Siamese Mix based solely on her appearance. We rarely take in purebred animals, so virtually all of them are a mix of several breeds. Do not make an adoption decision based only on our breed designation, especially if you are concerned about allergies.
Cheyanne is shy and needs a quiet home with no young children. (The San Diego Humane Society offers a Shy Cat training class over Zoom.)
Cheyanne is ok with dogs