Bruiser (Nitro) has been adopted!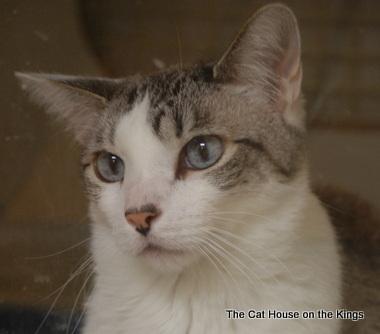 These babies were found by a Cat House volunteer at the age of three weeks, lovingly bottle raised, and spoiled rotton.
Bruiser earned his name because he likes to rough house with his sisters and because he is such a big boy. He is very sweet cuddly boy and gets along with other cats. If you want a kitty that loves to sit in your lap and help you with whatever you are doing then Bruiser is the cat for you. He even comes and sits in the shower with his foster mom!!