Kitten 24526 (Joey) is not ready for adoption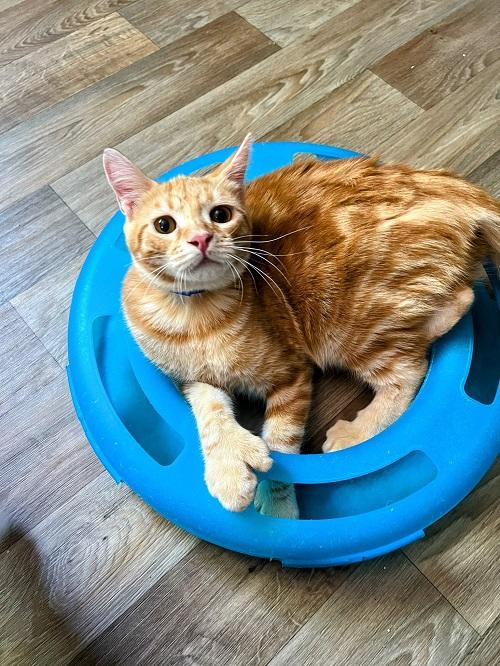 This sweet peach is Joey, a wonderful orange boy cutie who loves to play, loves to cuddle, and loves to explore. With his sunny spirit and lovebug vibe, he's destined to be a bright light in a forever family as great as he is. Every toy, game, kitten adventure, and wrestling match with his lively siblings is irresistible to this happy little guy. But being scooped up to be snuggled and loved on is also at the very top of his list of most favorite things! There's no more iconic kitty that the furry joy known as the orange tabby, a work of art in silky stripes and warm tints. This fun-loving and deeply affectionate ray of sunshine is not only picture-perfect but also has a personality that will endear him to a great forever family. Paw-sitively perfect Joey hopes he's the boy for you!
Please note:
Kitten 24526 (Joey) is polydactyl.