Ruffles is available for adoption in an offsite foster home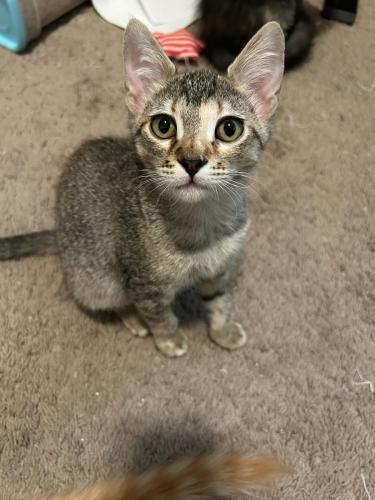 Female
Tabby / Abyssinian
Brown
5 months old
Meet little Miss Ruffles!
This girl has a fun spunk to her and though she does not love being held. However she loves being petted on and loved on when every you have time. She is very sweet, and loves to play with anything and everything she can get her little paws on to pass the time.
Ruffles is a sweet girl, and is super brave and the first one of her liter mates to check things out to see if she can play with it.
She has not being around dogs as of yet so her reaction is unknown but she has been around kids ad lots all the attention from them.
If you are ready for a sassy little angel to join your family Ruffles is your girl!