Moon is available for adoption at our Blackstone Ave Petco Adoption Center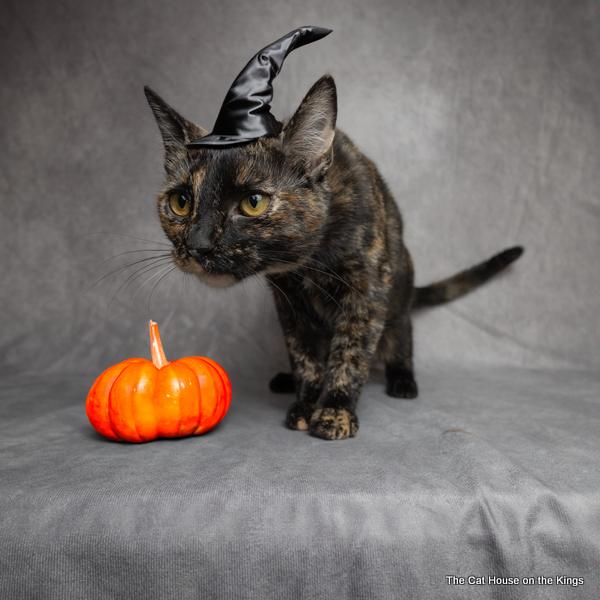 Female
Tortoiseshell
5 months old
Hello meet Moon she is loveable and super cute! Her markings and coat makes her even more special!
Moon likes to walk around the house like she owns it and will follow you everywhere you go if she is bored. Se loves to talk a lot too, and will try to see how long she can hold a meow before she gets winded or tired. Moon is independent but will cuddle from time to time. She loves being loved, and getting her little face and forehead rubbed. If you are going to hold her you will want to hold her close because I like to snuggle, but only for a few minutes at a time.
Moon loves wrestling with my siblings, and biting them until they yell nut she is just super playful she means no harm.
She loves dogs, and bigger cats that she has been around in her foster home. Moon has not been exposed to children as of yet.
If you are looking to be able to stare at the moon all the time even when daylight, then Moon is ready to come let you admire her as her forever home! And she can bring her sibling Sunny also if you need some sunshine too!