Sunny passed away 9/19/2023. RIP.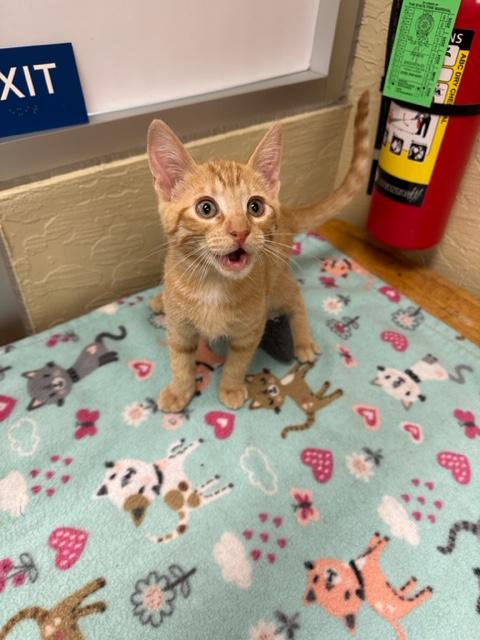 It is summer time and Sunny is ready to bring some sunshine to your home!
Sunny is a super sweet little guy! He loves to play with everything he sees, even if he shouldn't.... he is all about adventure!
He loves to love cuddle, and spends his time exploring! He is independent but from time to time he loves and needs a little extra attention the best part is he has no problem letting you know! Sunny loves to sleep, and he does not like being disturbed while napping. If you are bothering him he will meow letting you know ... I am Sleeping!
Sunny loves to nuzzle and give kisses and he thinks ear lobes taste REALLY good! He loves to sometimes nurse on blankets but usually only when my siblings are doing it. He is a copy cat, and proud of it! Sunny does not miss a meal and loves to chow down with the best of them which is why he is a little chunkier than his siblings.
Sunny has been exposed to other cats and kittens, and limited exposure to dogs. He has not been around children as of yet.
If you think the hot summer sun outside is too hot, then bring Sunny into your home and he will provide your sunshine without the heat! And if you have room for two he would love to bring Moon his litter mate with him, you could have the Moon and the Sunny!