Cubby has been adopted!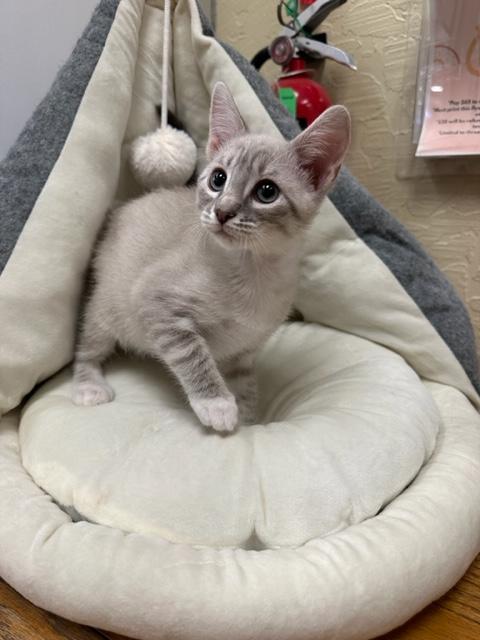 This little ones name is Cubby, with handsome light markings, Siamese. A little bit of lynx point, but mostly soft, muted Siamese points and pale, baby blue eyes.
He is the lover of the pair and will let you carry him around forever. He just settles in your arms and purrs with contentment. Cubby has a sweetness to him, but will follow Bubba when he goes on an adventure.
He loves to play, following his adventurous brother around and chasing strings. His favorite toys are balls, cloth mice with tails and boxes. But he enjoys hanging out with his people almost as much as playing.
Cubby has not been around kids or dogs so his reaction is unknown, however he has been around his brother but other cats reaction is unknown.
This little blue eyed loveable guy is ready to join your family, and if you have room for two he would really love that because his brother is his best friend! Two are easier than one!