Elvis is available for adoption at our Blackstone Ave Petco Adoption Center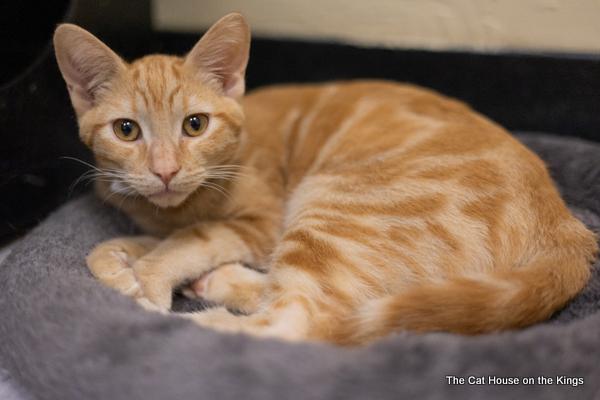 Male
Tabby / Manx
Orange
4 months old
Elvis is in the building!!
This little guy comes with a heart full of love and stands out with his short little tail which makes him even more special!
Elvis loves to follow his foster humans around, and follows his nose where ever he goes. This little guy loves to play with his liter mates and all of his toys, and when he is done playing he loves to be held and cuddled with. He is a very curious kitty, and is good with other kittens and cats in his foster home.
He has no exposure to dogs or kids, so far so his reaction is unknown.
Elvis is ready to swagger his way into your home, and he would love to bring one of his sisters with him if you have room in your heart for two!