Kitten 24831 (Vannah) is not ready for adoption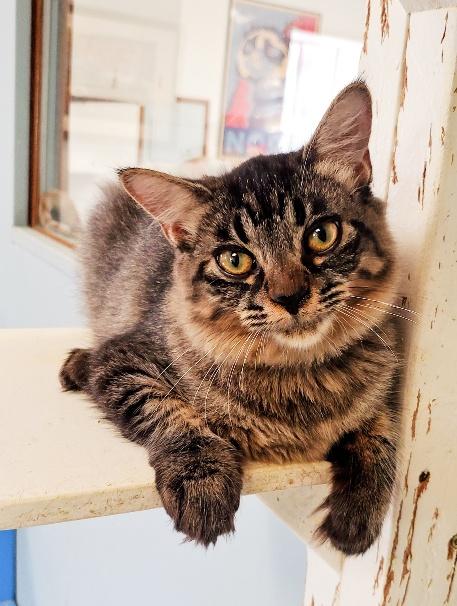 Fluffbug alert! Here comes Vannah! What a darling doll she is in her fuzzy wuzzy gorgoues coat of dark greys! But she's as affectionate as she is beautiful, loves to be in a welcoming lap, and can't resist any fun with her littermates! She has been comfortable around bigger cats. Bouncing and pouncing in endless little games and romps keep her on her fuzzy, velvety toes, but she's always happy to come in for a landing for any sweet attention and affection! Cuddles and snuggles are at the top of her list of favorite things! Irresistible Vannah would adore being your cherished floofy treasure!
Please note:
Kitten 24831 (Vannah) is shown as a Maine Coon Mix based solely on her appearance. We rarely take in purebred animals, so virtually all of them are a mix of several breeds. Do not make an adoption decision based only on our breed designation, especially if you are concerned about allergies.