Umi has been adopted!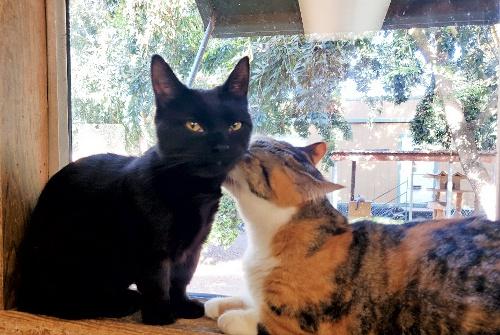 Umi means "ocean" in Japanese. Umi is commonly referred to as Zoomy instead. She will make squeaky little noises when you walk into a room, and wags her tail when she is happy. When she purrs, you will occasionally be graced with her little pink tongue sticking out. Umi is also extremely curious, often standing on her back legs to scope out her surroundings. She does well around dogs and is a little nervous around new cats at first. Umi has not been around children before. Umi can be found trying to climb the highest cat tree she can and exploring anything she is able too.
Umi and Suna are a bonded pair, they rely on each other to feel safe and comfortable. Suna and Umi need to be adopted together! These two sweet girls are ready to cuddle up with you and be your best freind, are you willing to open up your home to them?