Suna has been adopted!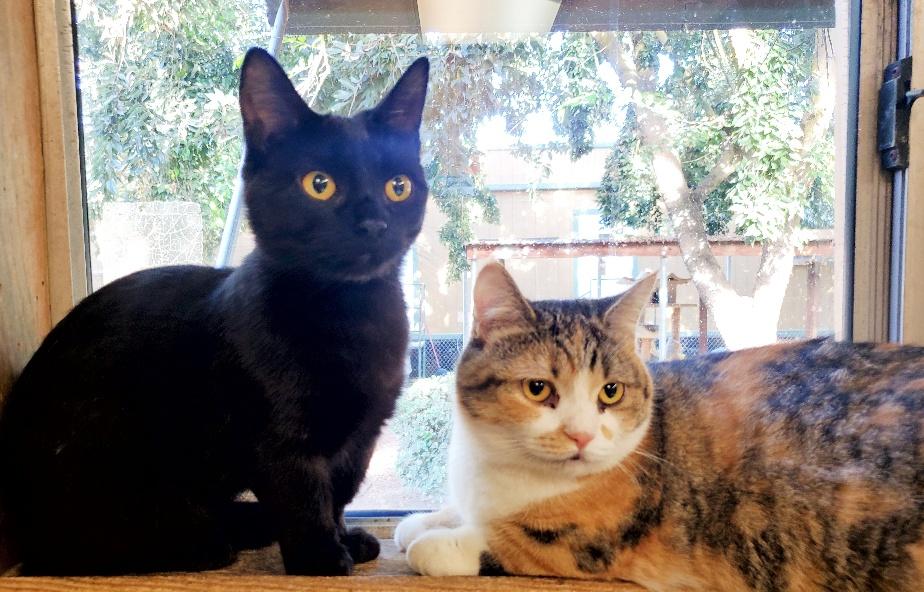 Suna means "sand" in Japanese. She will purr and mew when you walk into a room, weaving between your legs and rubbing her face on your ankles. Suna's nickname is Tuna. Suna likes to be where the people are, thus always enjoys meeting new folks and hanging out in common spaces. She is also very playful and loves any toys with strings or ribbons. Suna also loves to be pet and held like a baby. She does very well around dogs and cats. Suna has not been around children before. Suna loves attention and right when you walk in the room she is in, she is running ,as fast as she can with her little legs, right up to you.
Umi and Suna are a bonded pair, they rely on each other to feel safe and comfortable. Suna and Umi need to be adopted together! These two sweet girls are ready to cuddle up with you and be your best freind, are you willing to open up your home to them?
The pair is $600.00