Kitten 24912 (Matilda)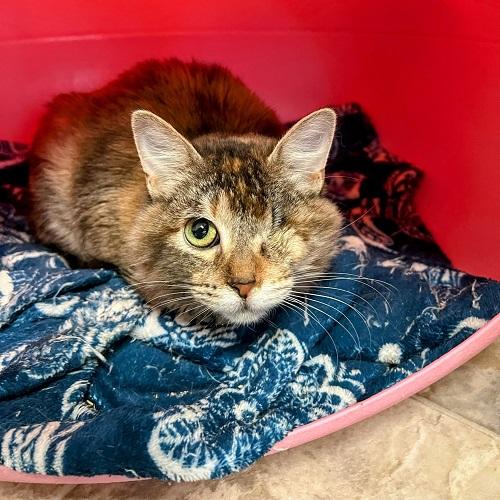 Meet sweet sweet Matilda! She has lost an eye but that doesn't stop her. She enjoys a calm and relaxed place to be cuddled and loved. Matilda does enjoy her occasional game of tag or hide and seek with the other kittens. Matilda would do well in a relaxed home where she can be comfortable in. Come and meet Matilda, she is such a sweetie!
Please note:
Kitten 24912 (Matilda) is shown as a Maine Coon Mix / Torbie / Torbie based solely on her appearance. We rarely take in purebred animals, so virtually all of them are a mix of several breeds. Do not make an adoption decision based only on our breed designation, especially if you are concerned about allergies.