Kitten 24924 (Fluffers) is not ready for adoption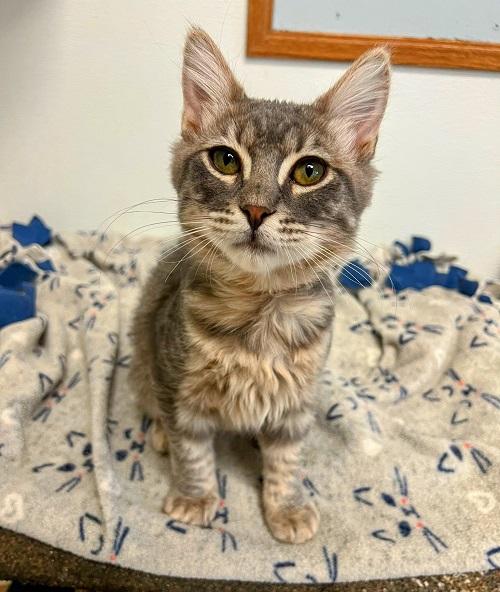 This is super silky, soft-as-cloud Fluffers, a rascally little fun lover in the most lux coat of classic gray stripes a boy could ask for! He's a well-dressed youngster now, but is sure to be quite a GQ handsome big guy someday! He and his siblings look like a trio of teddy bears as they romp and race their way through many happy hijinks! This fluffbug is a cuddlebug too who loves affection and attention and will share his sweet purr generously. He can find a little comical trouble easily but, like a mischievous little kid, he's way more amusing than annoying and knows how to quickly melt a heart. Could adorable tabbyman Fluffers be the purrfect boy to add fun and affection to your loving forever family?
Please note:
Kitten 24924 (Fluffers) is shown as a Maine Coon Mix based solely on his appearance. We rarely take in purebred animals, so virtually all of them are a mix of several breeds. Do not make an adoption decision based only on our breed designation, especially if you are concerned about allergies.