Kitten 24935 (Abbey) is not ready for adoption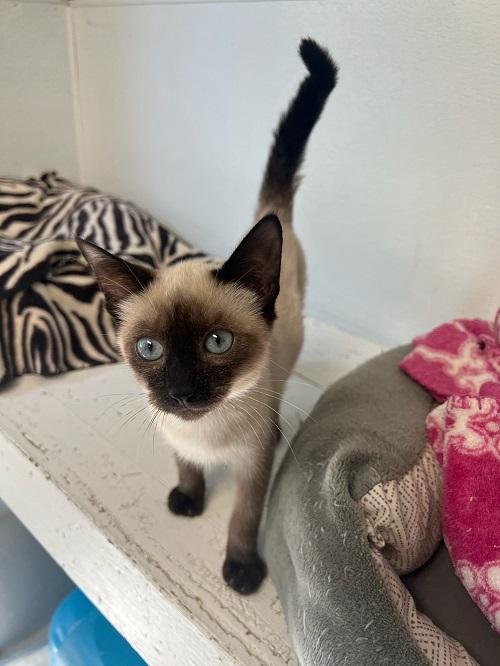 Abbey is a fun loving kitten who has so much playful energy and who is guaranteed to bring you lots of laughs as she entertains you with her playful antics! She can often be seen zooming around her playroom, zipping up and down the cat tree, and capturing wads of paper as if they were prey. Abbey is also quite sweet and loving. She is very helpful to her humans and will be by your side to supervise and assist even the least desirable tasks such as litter box scooping. She loves to sit with her humans to receive snuggles and belly rubs and she will reward your affectionate attention with a very robust purr! This sweet, playful and happy little love bug is ready to join a forever family. Bring Abbey, a most perfect companion, home today!
Please note:
Kitten 24935 (Abbey) is shown as a Siamese Mix based solely on her appearance. We rarely take in purebred animals, so virtually all of them are a mix of several breeds. Do not make an adoption decision based only on our breed designation, especially if you are concerned about allergies.