Cat 7880 has been adopted!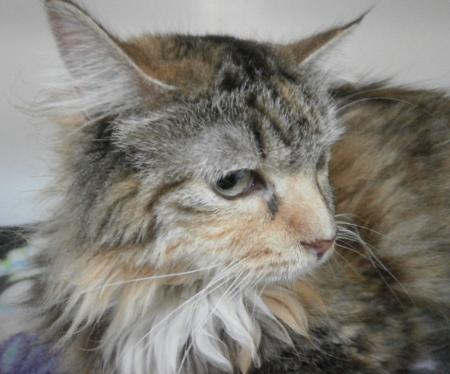 Joonie is a ball of energy, who really enjoys being around people. She came as a single kitten who was found roaming the busy streets of Fresno. Once she got situated she let her personality shine. Joonie will be a longer haired kitten, and a bit on the larger side. If your looking for that, new addition, Joonie will be the perfect choice!
Update: She's been here since 2012 and she's to sweet for us to allow her to live here the rest of her life. We want to find her that perfect forever home.