Cleo has been adopted!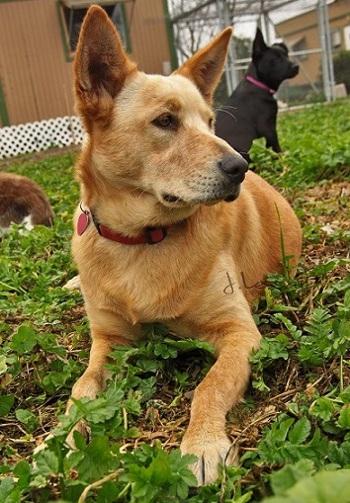 This beautiful golden girl was found running a muck on Manning/FW 99. She really was searching for the right arms to run to. Little did she know she would end up at the local place known as, "Cat Heaven Dog Disneyland", the Cat House on the Kings. She is a young adventurer ready to try anything especially if the other animals she looks up to are doing it. She recently tried playing in water and her natural breed affinity for it shined through. Cleo gets along fabulously well with other animals, she tries really hard to keep her wiggly butt in check while she is learning, she will be a loyal companion, and her biggest goal is to please. She has learned the art of a "cat nap" already so she can go on to the next exploration! With a loving home willing to do training, Cleo will grow into a companion that you will want to write books about!
Does great on a leash. She will require lots of space and daily walks.