PUGSLY has been adopted!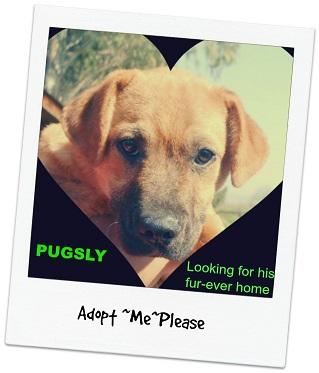 Male
Terrier / Basset Hound
Brown
PUGSLY is not in the care of The Cat House on the Kings and we cannot vouch for his personality or health status. Please call (559) 638-8732 with questions; do not contact The Cat House on the Kings about PUGSLY!
We don't like to think what would have happened to friendly little Pugsly if a caring citizen hadn't found him. He and his mom and two other dogs were dumped on a remote mountain road where someone had no intention of them being found! But they were, and The Cat House got involved. They were all placed in loving foster care where they have experienced only love and security. Pugsly is sweet and friendly but a bit on the shy side. He is worried by raised voices, so he would do best in a calm home. At first he cowered a lot but has warmed up and seems smart and very companionable. He's still a little worried by shovels. We don't like to imagine why! He seems okay with cats and is very responsive to kind attention. He will probably be a short fellow since his sturdy little legs are on the short side. He has been neutered and vaccinated and really hopes his sturdy little legs will carry his wonderful little self right into a safe and loving forever home.