Jax has been adopted!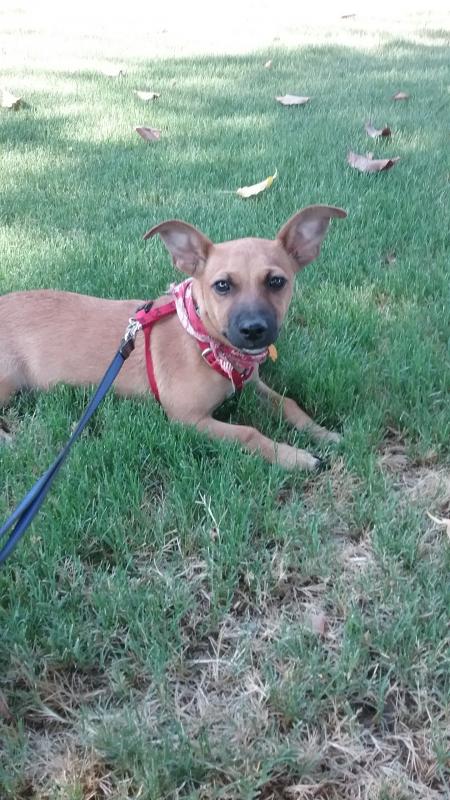 Male
Chihuahua / Dachshund
Tan
Jax is not in the care of The Cat House on the Kings and we cannot vouch for his personality or health status. Please call (559) 308-6067 with questions; do not contact The Cat House on the Kings about Jax!
Jax is a very good boy! He loves to,play and loves to lick. He likes going for rides in the car and taking walks. He gets along with all kinds of dogs and cats. Jax also likes to bark when he hears me pull up in the driveway.
I found Jax playing in the middle of the road around the corner from where I live. Talked to several neighbors and nobody claimed him. He is about 5 or 6 months old.
Jax has a lot of energy and loves to romp around with the other two puppies I have. He loves his toys and loves to chew on bones, sqeeky toys, balls, bones etc. He would do well with children and other dogs he could play with.
He is a healthy boy as far as I know.