Pup 23790 (Jill) has been adopted!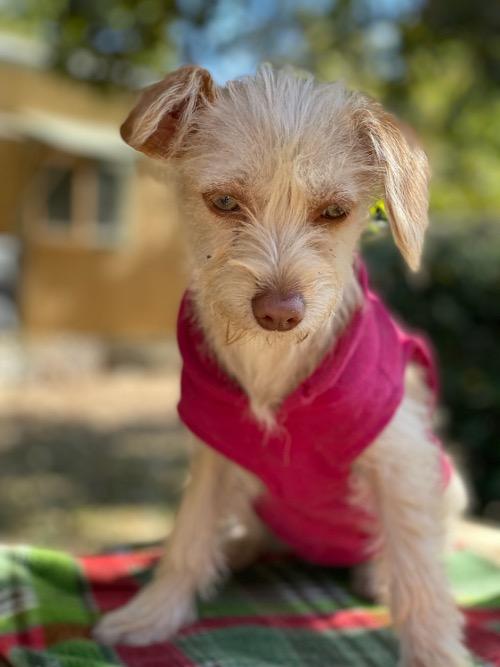 Our sweet little Jill is ready to be adopted! Dumped in a field along with her brother Jack, they were found by a good Samaritan and brought here to the Cat House on the Kings. Jill has adjusted well and gets along great with cats and other dogs. She loves playing with her brother, These siblings both have lots of energy and enjoy running and playing with any toy they can find, The cats don't seem to be interested in her but it doesn't stop her from trying to befriend them. Since her arrival she's been spayed/ vaccinated and ready to go to the right family. If you're looking for adorable and playful pup, consider Jill!
Jack and Jill are a bonded pair and we would love for them to be adopted together!