Kobe is available for adoption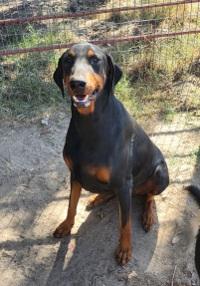 Male
Doberman Pinscher
3 years old
Meet Kobe, a Doberman Pinscher about 3 years old. He was abandoned near the Cat House andwe hope to find him a new home. Kobe is mellow, easy-going and really enjoys playing fetch and would be a really good watchdog.
The big boy weighs about 90 pounds and loves to play in the sprinklers.
Please note:
The adoption fee for Kobe is $75 (not subject to any discount or special offer).