Todo is a sanctuary resident.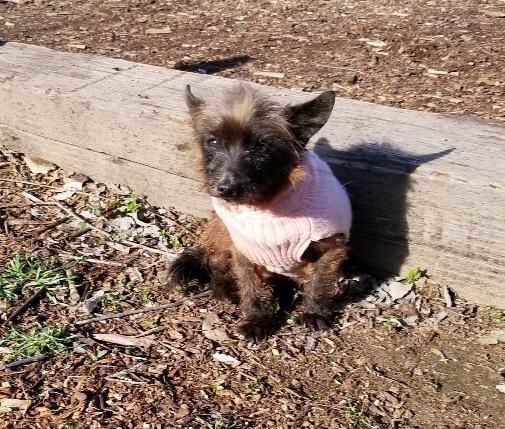 Female
Yorkshire Terrier Yorkie / Wirehaired Terrier
Black
12 years old
Todo was found in a busy shopping center, and for her safety she was brought to The Cat House on the Kings. Her temperament is one that will need help and patience. Once she becomes accustomed to you she seems to let her guard down. Todo is a very cute dog, but she will need help in becoming more outgoing. Todo has been here for over 8 years and will most likely live the rest of her life here among the cats. A sponsor would be appreciated.